EU summit: compromise between member states"Better than before"
The Greek, Cypriot, French and German leaders met Thursday evening with European Council President Charles Michel and European Commission President Ursula von der Leyen to reach a compromise on the conclusions of a European summit in Brussels on Turkey.
Greek officials insist that a reference to potential talks between Athens and Ankara must be paired with a warning that sanctions will be imposed on Turkey if it does not take active steps to defuse tensions in the eastern Mediterranean,sources say.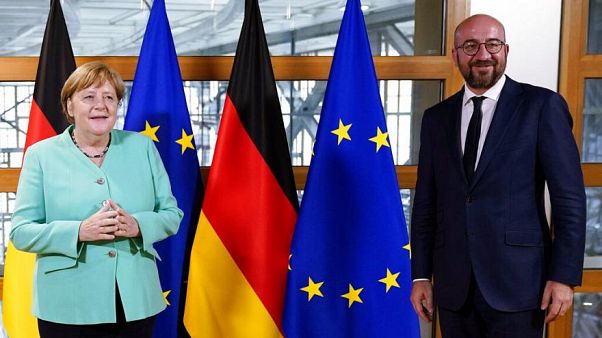 German Chancellor Angela Merkel is against including a reference to possible sanctions as on the grounds NATO announced earlier today that Greece and Turkey have put in place a mechanism (known as name of deconfliction mechanism) to avoid accidental clashes in the East. Mediterranean.
Athens and Nicosia rejected a first draft which was distributed at 6 p.m.(local time). The Greek side called for several changes so that the text "more fully reflects Greek positions," a government source said. Speaking on public broadcaster ERT1, government spokesman Stelios Petsas said Athens rejected the project because "it was not balanced".