Coronavirus: Russia has submitted its vaccine "Sputnik V" for prequalification to WHO
Russia has submitted an application to the World Health Organization to prequalify its first vaccine against the novel coronavirus, Sputnik V, the Russian sovereign wealth fund announced on Tuesday. Involved in the development of this vaccine, the sovereign wealth fund said in a statement that it had submitted a request "for accelerated registration and prequalification" of Sputnik V to the WHO.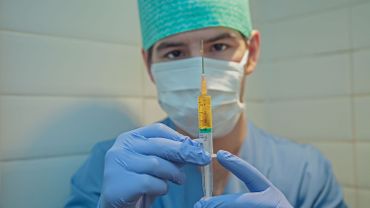 Russia "is one of the first countries in the world to ask WHO for the prequalification of its vaccine against the novel coronavirus," authorities said. "In the context of the pandemic, the accelerated registration of the vaccine under the (WHO) procedure will make the Russian vaccine available to everyone in a shorter time frame compared to conventional procedures," the statement added.
Sputnik V
Russia announced in early August that it had developed and registered the "first" vaccine against Covid-19 developed by the Moscow research center Gamaleïa with the Russian Defense Ministry. In Russia, registration by the authorities is the precursor to the final phase of clinical trials. Called Sputnik V, in reference to the first artificial satellite in history designed by the Soviet Union, it was viewed with skepticism in the world, in particular because it had not reached the final phase of the tests at the time of the announcement.