Mitsotakis – Von der Layen teleconference: migration in focus
Due to restrictions and precautionary measures that came into effect due to the coronavirus pandemic, Prime Minister Kyriakos Mitsotakis and European Commission President Ursula von der Leyen spoke by teleconference on October 8, instead of their meeting in Athens initially predicted.They agreed that Europe needs a predictable, fair and resilient migration management system, which strikes the right balance between shared responsibility and solidarity, and which fully protects European values ​​and fundamental rights,  including the rule of law.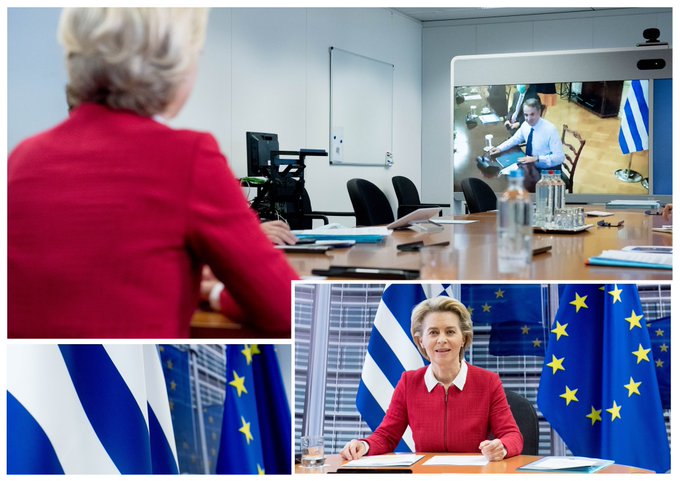 They are committed to working together in this direction, on the basis of the Commission's proposals for the new pact on immigration and asylum. The Greek side stressed the need for the new pact to respond adequately to the pressures exerted on the frontline countries. Both sides stressed that the situation in Mytilene is still urgent after the fires in the Moria camp. They praised the rapid reaction of the Greek ambulance teams and recognized the key role of direct European assistance.